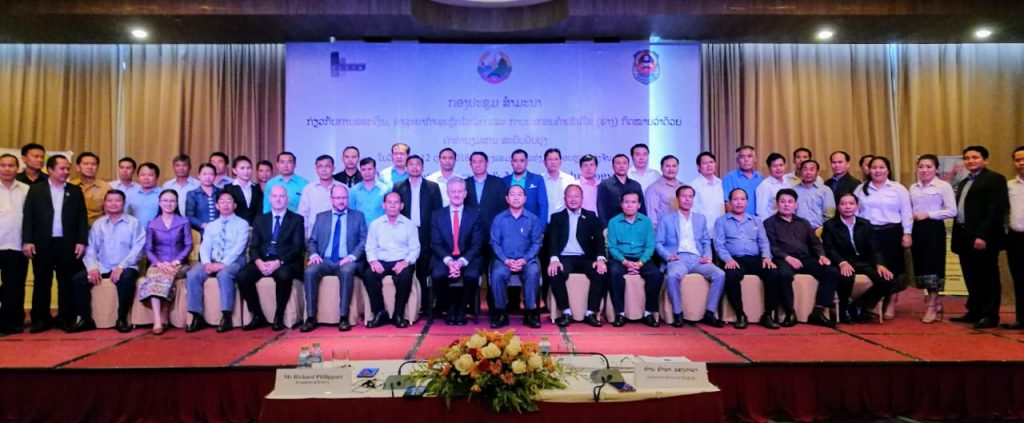 Sixty judges from the Supreme Court of Laos took part in a seminar on "Assets and Modern Technologies" from 10th to 12th October in Vientiane Capital. The judges came from 8 provinces, namely Udomxay, Bokeo, Luang Namtha and Luang Prabang in the north; Vientiane province, Khammouane, and Bolikhamxay in the centre; and Champasak from the south.
With the development of new technologies, cybercrime is taking on a totally new scale, which implies new actors, new methodologies and strategies, and more and more victims. Weak law enforcement and constraints in terms of capacity may hinder any possibility to address in an efficient way this emerging trend.
ILSTA, with the support of Luxembourg and Canada, provided in the frame of the workshop input on the topics of money laundering, cybercrime and digital currencies.
Mr. Khampha Sengdara, Vice President of People's Supreme Court, chaired the event, and in his opening remarks, stressed the importance of the international expertise and of the symbiosis between the law and practice in fighting cybercrime in the region.
"To properly tackle these emerging trends, law enforcement authorities with investigating powers, prosecutors and judges must keep up with the latest developments in many fields."
The workshop underlined the importance of the UN Palermo Convention on the Transnational Organized Crime, to which Lao PDR is a party since 2003. The Palermo Convention stresses the need to fight the international criminal phenomenon which "thrives in countries with weak institutions, taking advantage of open borders, free markets and technological advances."
President of ILSTA, Mr. Richard Philippart said that "organized crime is a serious threat for many countries, with Southeast Asia particularly exposed to that risk and tends to become a new hotspot of illegal activities.
ASEAN community needs to scale up efforts in the common fight against the transnational organized crime.
Developing countries are now at the frontline. We must bear in mind that cybercrime is challenging the authority of the State and may ultimately undermine the path of national development."
The three-day seminar brought in local experts from ILSTA, People's Supreme Court, Bank of Laos, the Anti-Money Laundering Intelligence Office (AMLIO) and LaoCERT.
Laos adopted a law on prevention and combating cybercrime in 2015, and complementary a wide range of tech skills still has to be acquired, in order to be able to track down and prosecute the highly sophisticated crimes linked with new technologies.