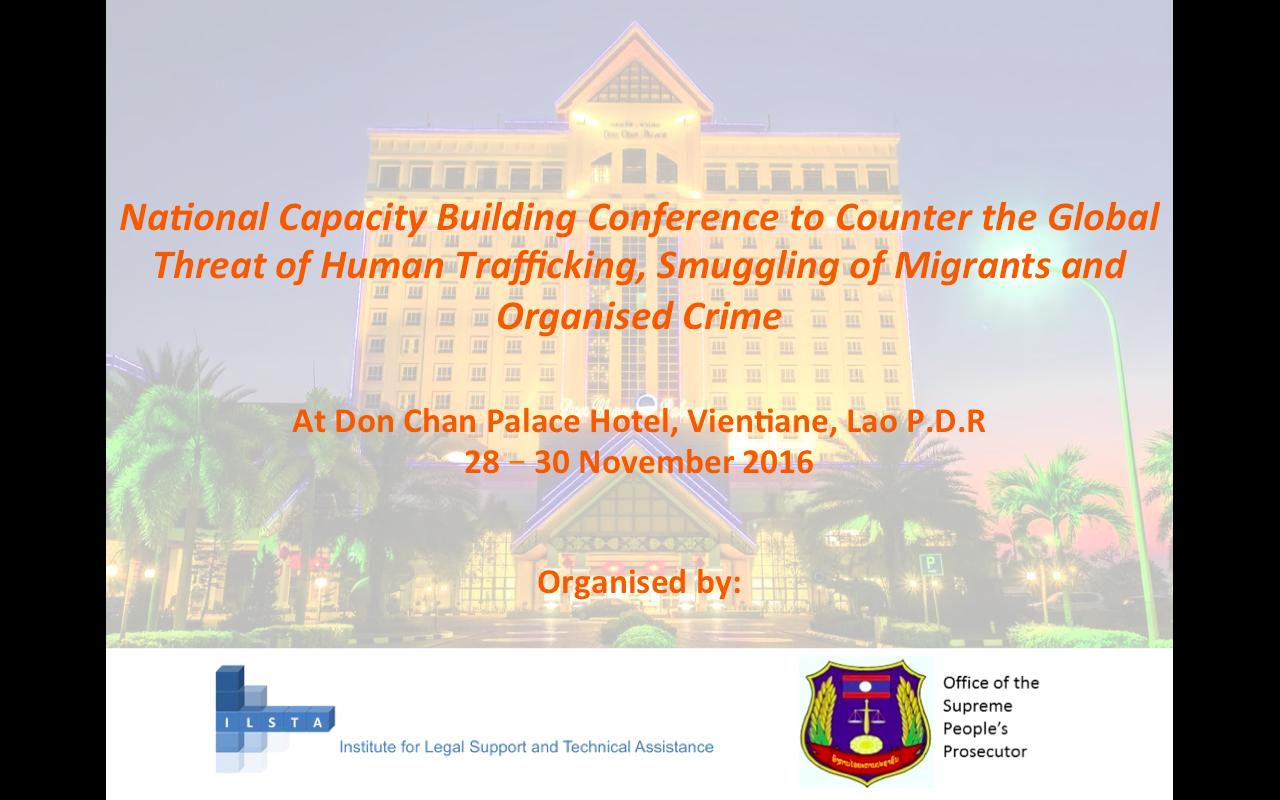 Trafficking in human beings and smuggling of migrants has become one of the most profitable activities of organised crime groups worldwide. It is estimated that in the Asia-Pacific region alone 11.7 million people are in forced labour.
Countries in Southeast Asia are currently undergoing greater developmental changes than ever before. During the last decade, a strong dynamism in the Mekong region has generated rapid change and improvements in the living standards of millions of people in the region. Push and pull factors for international and domestic migration are multiple, especially among youth. Rural/urban migration and transnational migration is steadily increasing; where people seek new life opportunities in more economically developed settings. Like other countries of the Mekong sub-region the Lao demography is prevalently composed of youth and national job opportunities are limited. Legal labour migration opportunities are scarce, difficult to access and are not adapted to the demand; forcing people to seek other channels and become non-documented migrants.
Combatting human trafficking, smuggling of migrants and organised crime is a huge task as the geographical structure comprising long, natural porous borders, delimited often by forests, rivers or mountains provide an advantage for people seeking profits through organised crime activities. These advantages are considerably amplified by inadequate national response capacities and limitations of law enforcement and judiciary.
The new dynamism of the ASEAN Economic Community (AEC) is forging closer economic ties between ASEAN member countries increasing cross border flows. One-stop shops and simplified border procedures are reducing the number of controls within the AEC borders and is likely to increase illegal flows and strengthen crime networks. While ASEAN ministerial meetings address organised crime and human trafficking on a political level, all Mekong subregion countries are seriously challenged to respond effectively to these crimes.
The "National Capacity Building Conference to Counter the Global Threat of Human Trafficking, Smuggling of Migrants and Organised Crime" organised by ILSTA, in partnership with OSPP and MOFA, is a major capacity building, cooperation and networking event for the legal sector with a special focus on Laos. Key speakers from international organisations, law enforcement agencies and academia will be invited to share their expertise. Simultaneously, the conference will serve as a forum to share lessons learned and report on current local trends, as key persons from all 17 provinces in Laos will attend.